How it works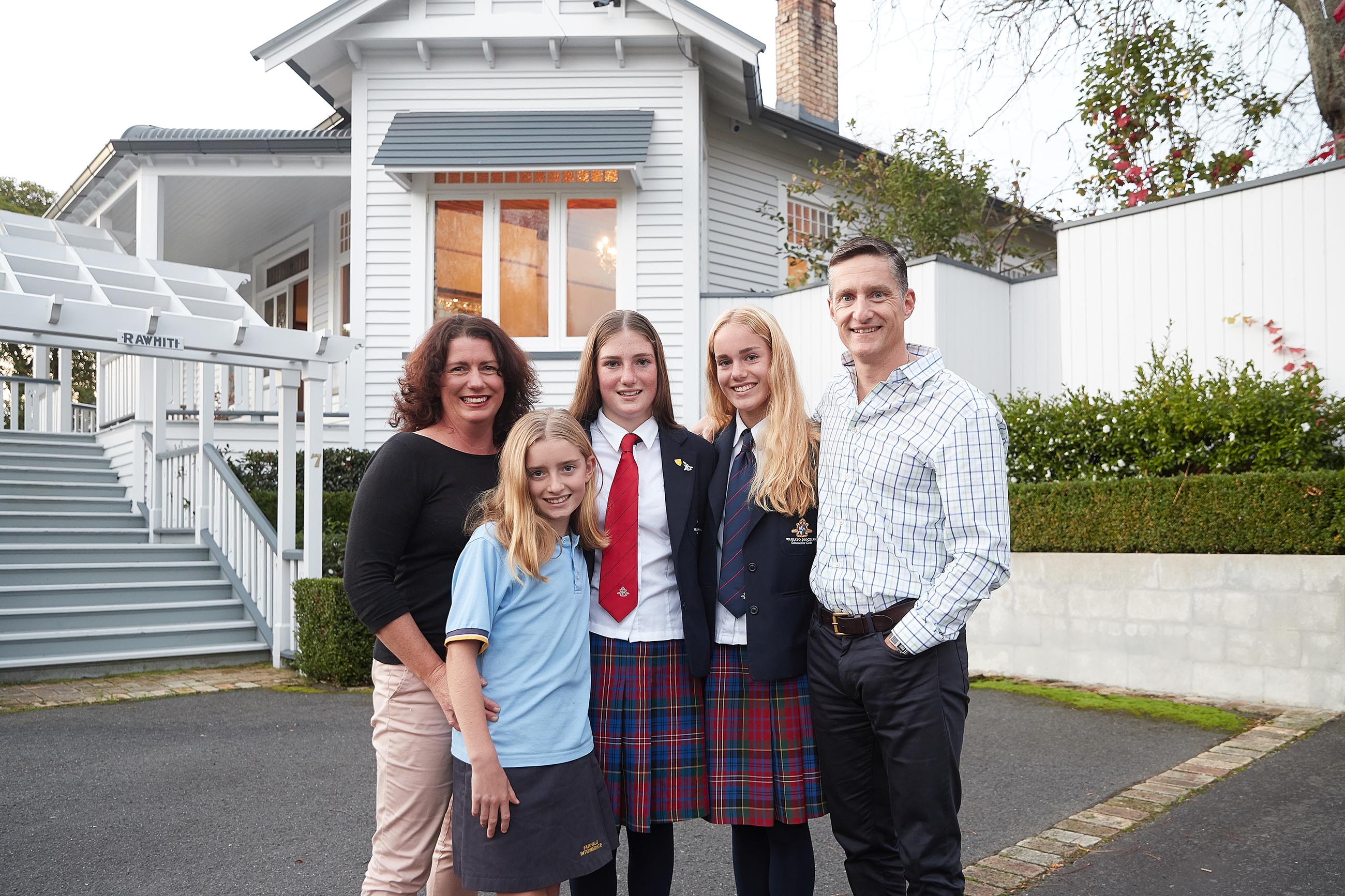 How a home swap works
Tim Beere and his wife Renee bought their home in Claudelands, Hamilton in 2000 and loved its location and the community that they quickly became a part of. Nine years later they had three young children and their home was bursting at the seams. They were reluctant to leave the neighbourhood but knew that their home was no longer fit for the needs of their growing family. Tim and Renee started costing a renovation to significantly extend their home.
Meanwhile, Tim's neighbour Grant was ready to downsize and had his home four houses away listed with an agent to sell. A chance conversation made the two home owners realise that each had what the other wanted. Grant's house was significantly larger than the Beere home and it was obvious there would be a difference in their homes values. Tim recognised that the key issue for swapping homes would be the cash difference that he could afford to pay.
Grant paid for a valuation on Tim's home and Tim made an offer on Grant's home through his real estate agent. The deal was basically done over a weekend and Tim says that a shared willingness to make the deal happen was key to satisfying both parties. "We were both transparent and upfront with each other and motivated to make the deal happen" he says. Both Tim and Grant saved money on marketing and commission fees and they arranged their move to suit both households.
Tim's father had been in real estate for more than 30 years and supportedhis son's ingenuity, having pulled together several similar deals in his time in the industry. "Dad always told me to 'fish your feet first' so that's I did!" Tim quips.
His advice for other people listing on Hermitty who are looking to swap homes? "Be realistic, motivated, honest and transparent... this saves a whole lot of time and stress. If you aren't prepared to be transparent then you will defeat the benefit this platform can offer and might as well use an agent" he says.
For Tim, the only difficult part of his transaction was having to work through Grant's agent as this added an unnecessary layer of communication. The Beeres are very happy in their current home but say they would definitely do a home swap again if they want to move and urge other home owners to seriously consider swapping rather than selling.